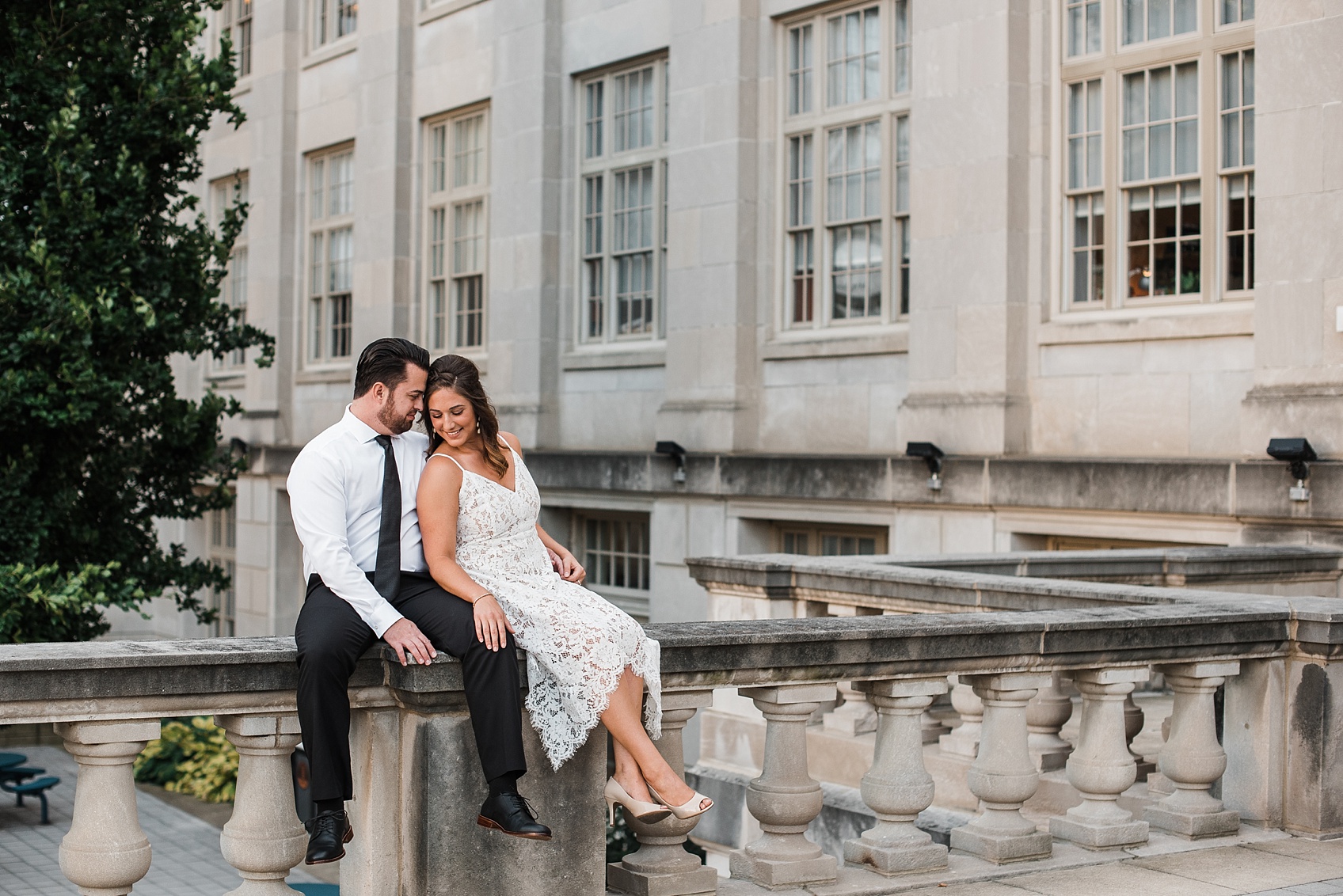 A Darling Couple. A beautiful Summers evening. Downtown Columbus. What could be better for an anniversary session?
I have no idea why I haven't posted this anniversary session yet. It is one of my favorite shoots I did this past year! I put out a little model call last summer. I knew I wanted a stylish couple with a beautiful setting for these photos. Leila responded that it was PERFECT timing for Sean and her's anniversary! Leila is also an amazing photographer so she was down for whatever I had in mind! (You can check out her work here)
We met at Genoa Park downtown. I love the back of the COSI building. The way it photographs makes you feel like you are in some european city. Add that to Leila and Sean and you have just the most perfect, sophisticated, yet fun, anniversary photos. After we shot at Genoa Park we walked just a block to the big bridge over the river. It was perfect with the sun setting behind them! We tried to get fountain photos at Bicentennial Park, but they shut the water off literally 2 minutes after we walked there. We still had so much fun!
I really do LOVE these photos! I also have become OBSESSED with anniversary sessions and think EVERYONE should have them done on every anniversary they have! It's such a fun, relaxing time. There are no pressure on anniversary photos. Just documenting your love!