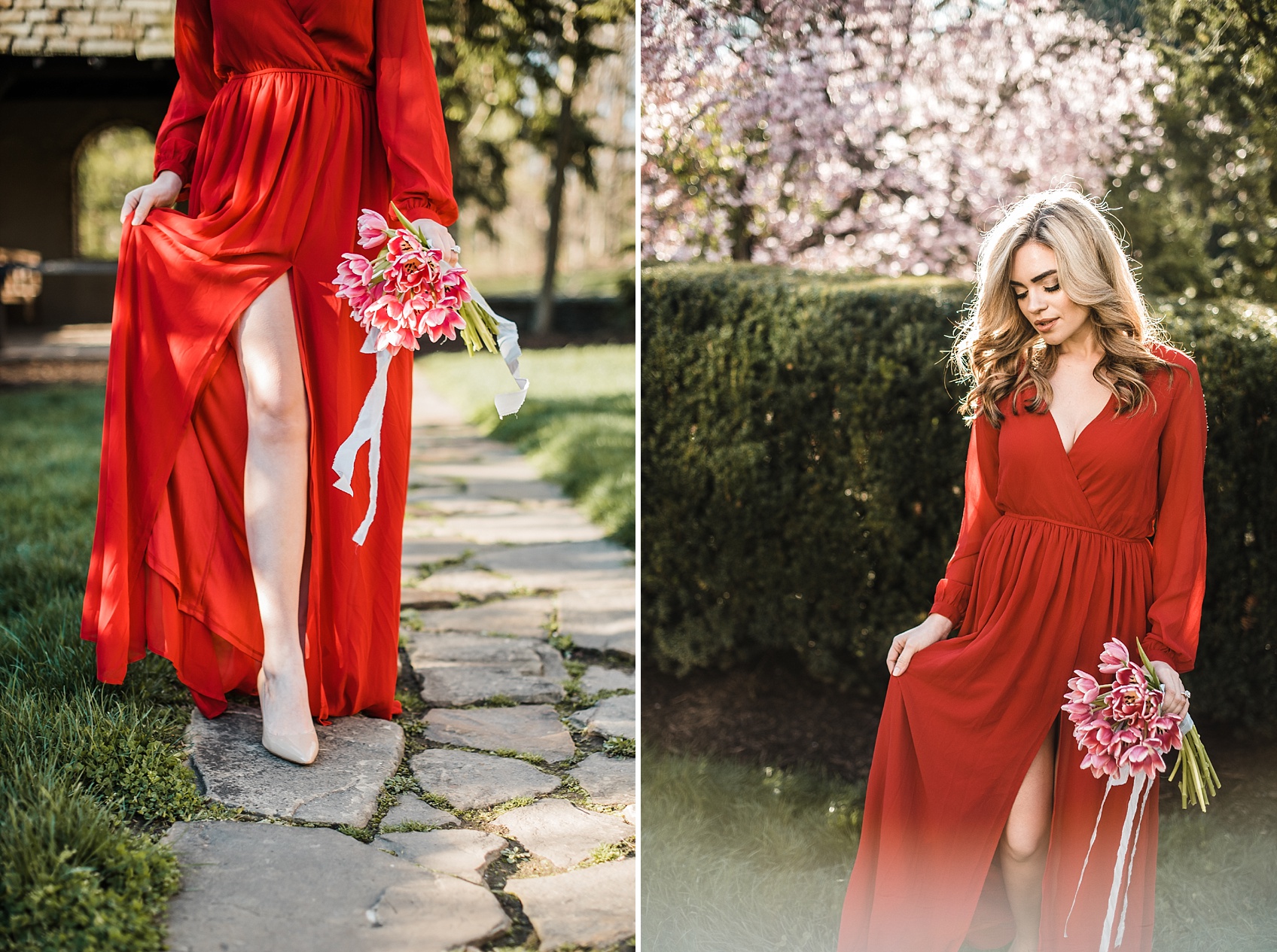 I got a little out of the habit of blogging for a minute, but I am back! I thought I would start with one of my favorite shoots this year. It is filled with so much lovely.
Back in the spring I was really itching to photograph a beautiful couple with an amazing style. We set up this shoot and everything just came together amazingly.
I put out a model call and Andrea ( an amazing local model!) and her fiance were more than happy to help! I knew I wanted it to feel elegant and romantic. I ordered the dress from Lulus and bought some tulips from a local flower shop. My good friend Anne did her hair and makeup. If you ever need hair or makeup done CALL THIS GIRL! You can find her here!
We headed out to Jeffrey Mansion where the grounds are just stunning. It was early spring so it was a bit chilly, but everything was starting to bloom just beautifully. The pink trees definitely helped with the romantic feel!
Again, I am in LOVE with how everything came out. Let me know what you think!