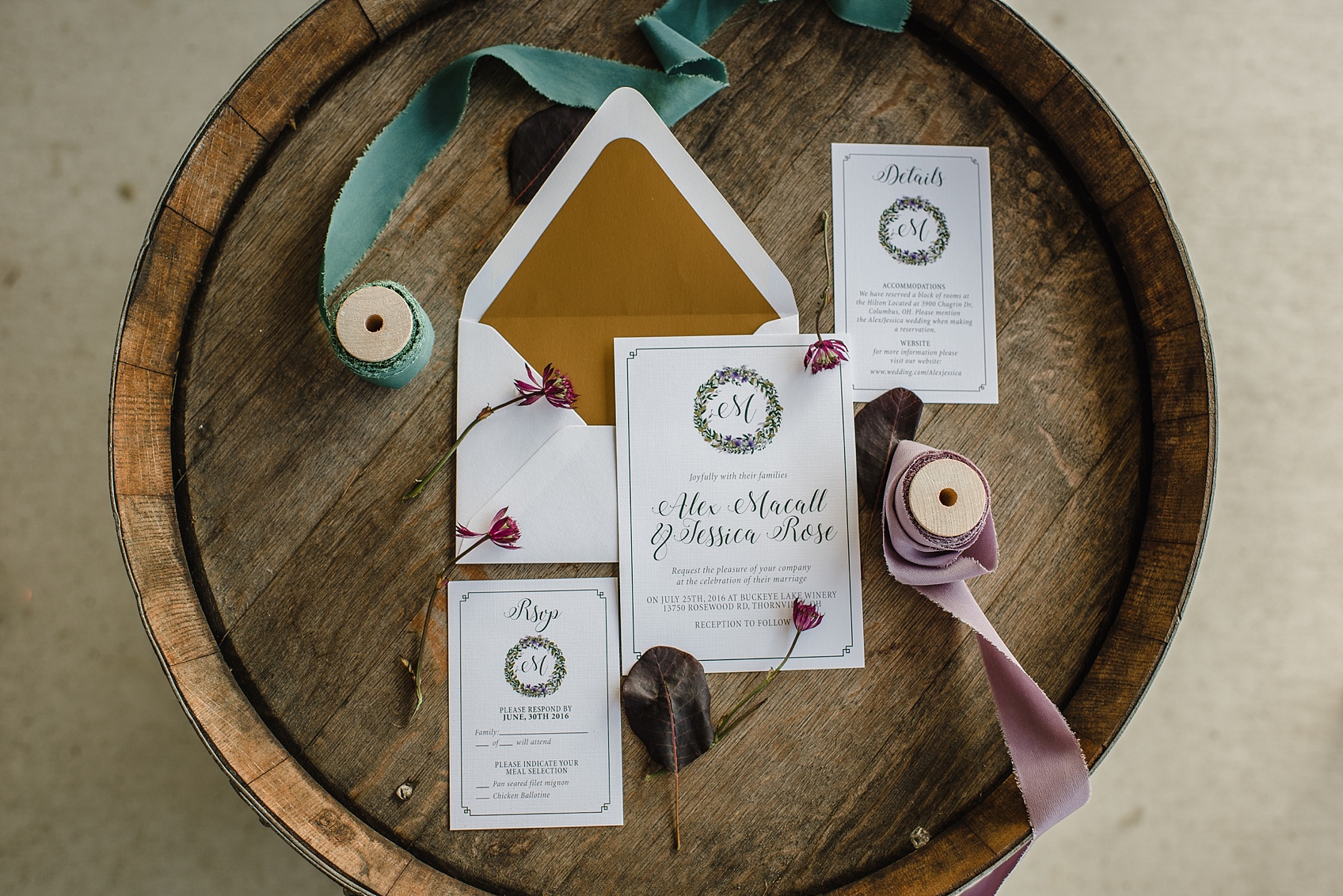 I have been waiting patiently to show you guy these photos! They are some of my absolute favorite!
I absolutely love how things fall in place. Last summer, all around the same time, I had chatted with my friend at the Buckeye Lake Winery about doing a different styled shoot there. Well, that fell through but My friend and I still wanted to do something at the winery. Not only is the building itself beautiful, but it is located on Buckeye Lake. One of my favorite spots. Around this time my friend Ashlyn came to me. She had just started her own wedding planning business (yay!) and wanted to do something also. So I decided to create this styled shoot. The Winery was/is looking to book more weddings, Ashlyn wanted to do a styled shoot for her portfolio, so I thought I would try and use this opportunity to help more vendors. We created an amazing team and came up with something really beautiful. This one also holds a special place in my heart because it was the first styled shoot that I led. I came up with the original idea/color/theme etc, but Ashlyn and all the other vendors really helped define it. It was amazing to see my/our ideas come together. I truly and proud and so thankful for everyone who participated!
Please take a moment to check out all our wonderful vendors.
Wedding/Event Planner: Life's Little Moments
Instagram: @lifeslittlemomentsevents, Facebook, Website
Paper Goods: CCW Invitations
Instagram: @caracapricedesign
Cake: Desserts By Dena
HMUA: EKS Hair & Makeup LLC
Instagram: @eks.hairandmakeup.llc
Ribbons: The Lesser Bear
Instagram: @thelesserbear, Facebook, Website
Dress: Trousseau Bridal
Instagram: @trousseaubridal, Facebook, Website
Rentals:Urban Farmhouse
Instagram: @urbanfarmhouse, Facebook, Website
Venue:Buckeye Lake Winery
Instagram: @buckeye_lake_winery, Facebook, Website
Florals: Prema Designs
Instagram: @prema_designs, Facebook, Website
Jewelry/Accessories: Sara Gabriel
Instagram: @saragabrielveils